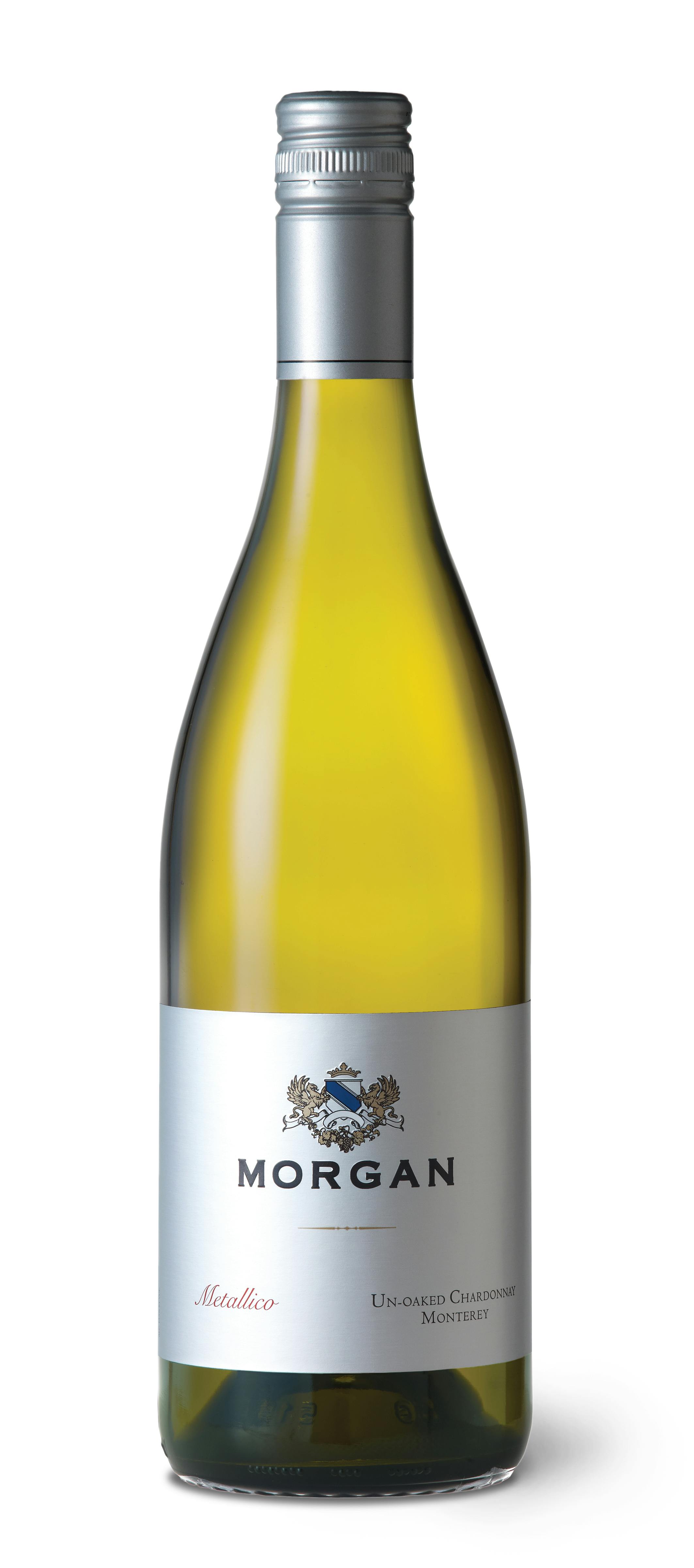 SKU: 2685
Morgan Metallico Unoaked Chardonnay 2017
---
---
Winery Notes:
Metallico is Chardonnay in the purest form, without an overlay of oak or malolactic fermentation to mask any of its fruit expression. Aromatics, intense fruit character, and bright acidity are the goals here.
Metallico's aromatics are intense with golden delicious apple, bosc pear, and green mango. The palate has ripe fruit flavors of citrus and ginger. Crisp, food-friendly acidity keeps this wine refreshing and bright. It's a perfect accompaniment to shellfish and lighter summertime fare.
The unoaked character of this wine does push it toward a Sauvignon Blanc style, but it works well in this vintage. Aromas of wet stone, grass, lemon blossom and honeysuckle lead into a chalky palate of lime balm, lanolin and a hint of sour cream.