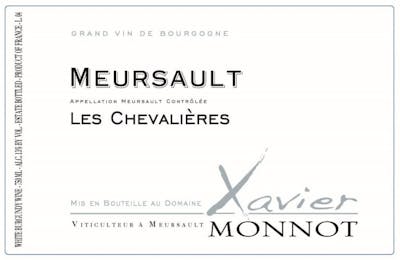 SKU: 2780
Xavier Monnot Meursault Les Chevalieres 2018
---
---
Winemaker Notes :
Wines from Meursault are typified by aromas and flavors of ripe melon, hazelnut, and lemon custard, and tend to be broader and more textural than wines from neighboring villages. Aging in 15-20% percent small French oak barrels lends notes of toast and vanilla.
White Burgundy, with its richness, texture, and toasted flavors pairs well with light fish and shellfish and can counterbalance cream-based sauces. Oak-aged Chardonnay from warmer climates lends itself well to grilled fish, starches, butter, and toasted nuts.
The 2018 Meursault Les Chevalières has a fresh, perfumed bouquet with orange blossom, hints of fresh pear and nectarine. The palate is well balanced on the fresh opening, and nicely balanced, revealing hints of lychee on the quite saline finish.